Real Estate
Real estate law involves a wide spectrum of property transactions. Handling real estate transactions such as buying, selling, refinancing, leasing, loaning, or titling requires an attorney knowledgeable in this area of law. The Moehlman Law Firm protect our clients' interests in a wide array of real estate and land use matters.
We work with our clients to review transaction documents, ensure their interests receive legal protection and assist with contracts involving real estate. Moehlman Law Firm offers competent legal representation to ensure no loose ends exist, and we help advise clients about the best ways of minimizing risk, conflict protection, reduction of taxes, and prevention of future financial or insurance problems.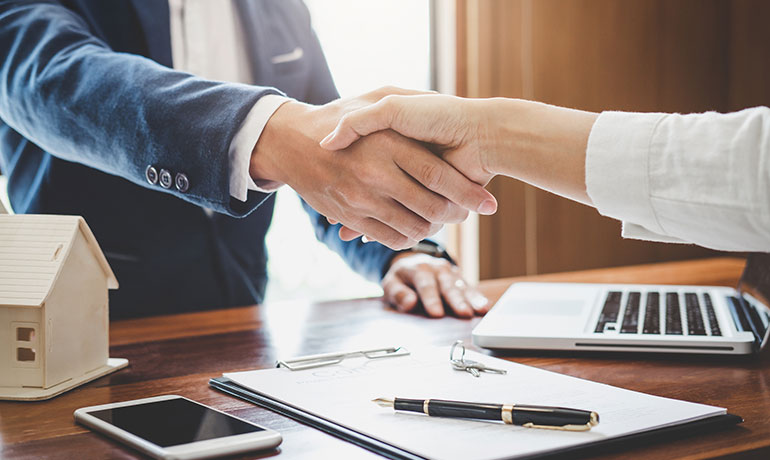 Regardless of your situation, we can provide you with a response to your legal concerns. Our team is available to answer questions and to help you make the right choice when it comes to your real estate legal matters in Missouri and Kansas.
Trust Moehlman Law Firm for the following matters:
For landlords, we assist in the creation, enforcement and negotiation of lease agreements that protect the client's property and preserve their legal rights. We also work with tenants to help them review and negotiate lease agreements to determine legality, to ensure no overly restrictive provisions exist, and to clarify ambiguities.
In real estate transactions, buyers require legal guidance to make certain they are receiving a clear title to a property and are obtaining the property at a reasonable price. We can help buyers review and understand the transaction documents and guide the buyer through the steps of a transaction. Our team is always ready to help buyers move forward in completing their purchases, while protecting their best interests.
Sellers require legal representation to understand the tax consequences of a transaction, to execute the proper documents conveying clear title, and to guide them through a real estate transaction. We can review all transaction documents to protect a seller's interests and to mitigate potential legal issues that can arise from the mishandling of transaction documents.
Contact Us
Contact Moehlman Law Firm to book a free 30-minute consultation about your case today. Call us at (816) 272-5301 or reach us using our online contact form, and we will be in touch with you shortly.