Comprehensive Estate Planning
Estate planning is not just for the wealthy or elderly, rather, it is recommended that all adults create an estate plan. An estate plan should be reviewed and updated on a regular basis and when major life events take place such as marriage, divorce, the death of a loved one, starting a business, the birth of a child, preparing for retirement, and more.
Estate planning is an inclusive term for a collection of documents, like wills, trusts, and power of attorney, which provides instructions for your health care should you become disabled or incapacitated or what to do with your assets in the event of your death.
Moehlman Law Firm helps draft and update estate planning documents, ensuring that your plan takes into account your wishes, state and federal laws, and offers the best protection for you and your family.
A well-done and comprehensive estate plan offers both peace of mind for you and your loved ones should the unexpected occur. It ensures your life's legacy endures according to your wishes and protects your assets from the headache of probate and creditors and debtors.
Additionally, federal and estate taxes may limit the assets you can pass on to your loved ones in the event of your death or incapacity. If you don't have a written and legally binding estate plan, your finances and assets could be tied up in probate court after your passing, causing unnecessary red tape, time, money, and headache. It's essential to work with a trusted estate planning attorney to create the ideal plan for you and your family.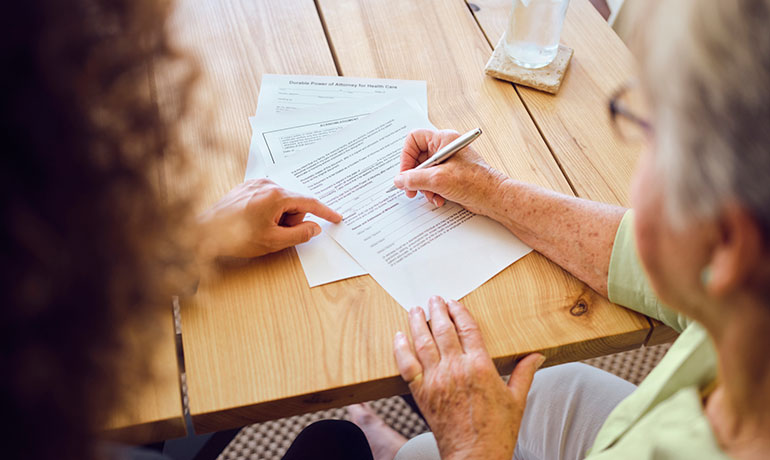 At Moehlman Law Firm, we work to create and revise estate plans to best fit each of our individual clients' needs. Our estate planning attorneys regularly help clients have more peace of mind by ensuring their loved ones are taken care of, just as we have since 2008.
Moehlman Law Firm can assist you with the following services when planning your estate:
As part of our estate planning work, we'll review your estate and determine the optimal techniques for transferring your assets to your heirs according to your wishes. Our team will analyze the current laws and the value of the estate items, while building strategies that protect your and your loved ones' rights.
Our team works diligently and quickly to guarantee that your estate plan is in order. Our understanding of estate planning can help you reduce your costs, while ensuring your assets and your loved ones have the protection you want for them.
Whether your heirs must pay a federal estate tax liability – often referred to as the Death Tax – depends on the size of your estate and how your estate plan works. While very few estates end up paying estate taxes, the tax burden is large when it does apply (as high as 55%). There are many well-established strategies to reduce or eliminate death taxes, but you must start the planning process early in order to successfully implement these plans.
Our firm is here to help prepare your estate plan, including:
Financial and medical powers of attorney
Last Will & Testaments
Advanced Care Directives and Living Wills
Revocable/Intervivos Trusts
Irrevocable Trusts
Contact Us
By booking a consultation with Moehlman Law Firm, you can speak with one of our attorneys who can guide you forward in the estate planning process. Reach out to us to book your free 30-minute consultation to discuss your estate planning needs. Call (816) 272-5301 or let us know where we can reach you by filling out our online contact form.